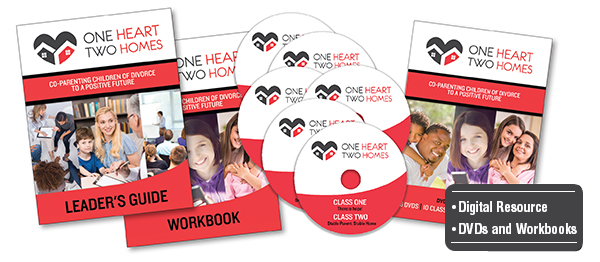 Leadership Kit or Home Study Kit
One Heart, Two Homes: Co-parenting Children of Divorce to a Positive Future is a multi-media resource featuring 32 guest experts addressing the complexities of co-parenting between mom's house and dad's house. Flexible format allows DVDs and workbooks to be used for small groups, individual therapy, seminar format or as a home study kit.
PRICE: Various Options Available
Order Here
Book
Co-Parenting Works! Helping Children Thrive After Divorce
Co-parenting isn't easy. But with these strategies for success, you'll be prepared to create an enjoyable childhood and a healthy upbringing that will impact your child for a lifetime.
Take heart—the future can be better and brighter than you've dared to hope.
PRICE: $14.99
Order Here